DayZ Panthera V1.4
Zugriffe: (2556) Downloads (1231) Letzter Download: Donnerstag, 15.Feb 2018 - 15:31 Uhr
Vorheriger Download | Nächster Download
Beschreibung: DayZ Panthera V1.4

Panthera is an unofficial map for DayZ. It was created by a user named IceBreakr. Like other DayZ maps, the island of Panthera is fictional, but the author states the map is based on the real height data of Slovenia's Northwest area, the Gorenjska Region - however in reality this region is not an island.

Panthera features:

4 airports
Large valleys and mountains
Unofficial DayZ vehicles (e.g. Different helicopter types)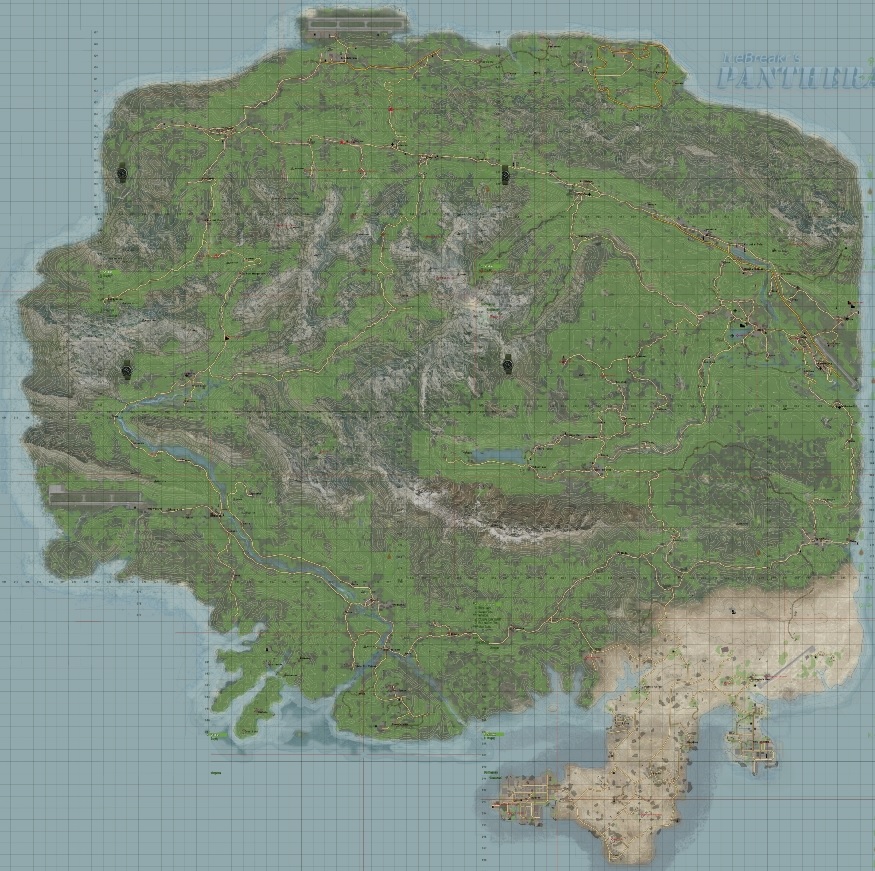 ---
Donnerstag, 18.Okt 2012 - 23:21 Uhr

Bewertung: Dieser Download wurde noch nicht Bewertet.

0 Mitglieder und 1 Gast schauen sich diese Datei an.